In our latest sports betting news, we are looking at one of the newest players in US sports betting: Maine. The state is sticking to its timetable as Maine sportsbooks will go live in November. The New England state may launch sports betting either early or mid-November. While this seems to be a good date, Pay Per Head software users tend so see a rise in sports betting activity as early as September. Given the trends, Maine will be missing out on a few key months of explosive sports betting due to football and basketball wagering.
If you are learning how to make a sportsbook, you will realize that you can put up a sportsbook anytime. The current technology gives you the software to create one easily. But the earlier you can do it, the higher your chances of earning increase. This is especially true for peak betting months.
Maine Sportsbooks are Much-Awaited in the State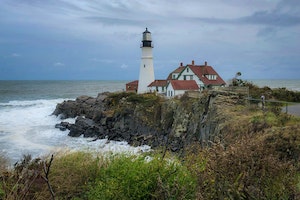 The law legalizing sports betting in the state was signed by Gov. Janet Mills back in May 2022. According to the law, retail or brick-and-mortar betting is allowed in casinos as well as off-track betting facilities across Maine. However, online sports betting falls solely with the state's federally recognized Native American tribes. These four tribes can partner with sports betting operators to launch an online sportsbook.
This method is highly similar to that of using sports betting software from a pay per head provider. You partner with a provider to help you offer sports betting services via online sportsbooks. The tribes in Maine are doing this, and can offer virtually any sport to residents. However, betting on the games of Maine colleges is not allowed.
Currently, the state regulators are complying with the law in terms of the framework of betting in the state. The attorney general's office will complete their review of the rules, which will then be turned over to the appropriate government agency for implementation. Only then will sports betting launch in Maine. While many are looking at November, we are still not sure since there is not official date yet.
Get the Best Sportsbook Software for Bookies with Bwager.com Here!

Bwager.com Pay Per Head Blog
Average rating:
0 reviews