Mexican superstar Saul Canelo Alvarez has repeatedly shown us that he deserves his titles. His achievements, the latest being his fight against Jermell Charlo, also puts him in the map as one of the boxing stars to watch out for. Those into sports betting are always on the lookout for his next match. And since he can basically choose his fights, let's find out what's the next fight for Canelo Alvarez.
When you study how to become a bookie, you will learn to look at sports from a different perspective. For instance, you will be looking at predictions and picks and comparing them with the bets you will get in your sportsbook. In this context, you have a lot of fans thinking that Alvarez may have enough miles on him that they wagered on Charlo to beat him.
But if you look at the scorecard, you will see that Alvarez dominated that fight. After this fight, people may not be so quick to judge a seasoned boxer on age. If you run a sportsbook business with the best bookie pay per head software, you will be able to get the latest betting odds for Alvarez. This will help you offer early lines as many will surely be rooting for him in his next fight.
What's the Next Fight for Canelo Alvarez?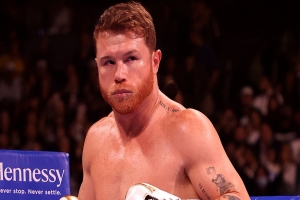 But who will he be fighting against in his next match? Alvarez is looking a Cinco De Mayo weekend match, which locks in his next fight in May 4, 2024. There is still no news on who his opponent will be, but a fight on a Mexican holiday weekend in the US will definitely get high ratings. And those who bet on boxing can also win a lot on that weekend.
Of course, speculation on who he will be facing is already ongoing, and people are probably betting on it as well. The fight between David Benavidez and Demetrius Andrade on November 25 will be important because whoever wins could be a good contender against Alvarez. A fight against Jermall Charlo could also be good- and what better angle for Charlo could it be as he will be out for revenge for Alvarez beating his twin? Terence Crawford is also a good contender in theory, but he is in the welterweight so, they are literally divisions apart.
Get the Best Bookie Software with Bwager.com Here!

Bwager.com Pay Per Head Blog
Average rating:
0 reviews