In the latest sports news, we go to the 2023 Asian Games Final basketball tournament as we are down to the final games determining which country takes home the medals for the regional competition. The Philippines are heading to the men's basketball final for the first time in over 30 years as they beat the People's Republic of China in a narrow 77-76 win on Wednesday.
Bookies who use Pay Per Head Bookie software observe seeing the Philippines as one of the underdogs in the tournament. This follows their dismal performance in the recently-concluded FIBA World Cup tournament. In the FIBA World Cup, they were one of the host countries, yet they failed to secure any of the top spots in the tournament. But they fought hard this time, earning them at least a silver medal in the Asian Games.
Philippines are 2023 Asian Games Basketball Final Unlikely Winners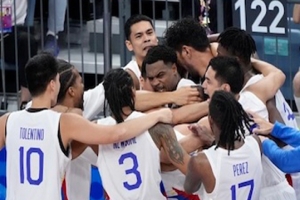 Team Gilas Pilipinas had a hard time catching up against China throughout the game. There was even a time during the third quarter where they were down by 20 points. Many basketball fans thought that this was going to be an easy win for China. But of course, when it comes to sports, we never assume anything. Sports bettofrs know this well.
And the Philippines proved them right. The team rallied to catch up to China's score all through to the final moments of the game. Justin Brownlee hit a three pointer with 24 seconds left in the clock, giving them the one point lead that China failed to beat. That was the first lead they had in the game, but its what won them the game, and it is what will take them to the Finals.
If you want to make more money with international sports events, you can learn more about digital marketing for sportsbooks. This can help you gain a more international clientele, regardless of where you are in the world. Meanwhile, the Philippines will be facing Jordan on October 6 and the winner claims the Gold Medal for the Asian Games. China will be facing Chinese Taipei in the bronze medal game before the Final.
Get the Best Sports Betting Software for Bookies with Bwager.com Here!

Bwager.com Pay Per Head Blog
Average rating:
0 reviews