In the latest news in our bookie pay per head blog, the sportsbook activity in Nevada is steadily increasing in August, a likely result of early football season betting. According to the latest report from the Nevada Gaming Control Board (NGCB), the total monthly handle of Nevada sports betting is at $431.3 million. This is 5.7% higher than that of July's wagers. It is also 5.5% higher than last year's handle in August.
What do these numbers mean for bookies? If you look at the data in your sportsbook pay per head software, month-on-month increases show the more short-term or consistent betting trends. In this case, the credit goes to the beginning of football season. Meanwhile, the annual increase in handle means a larger customer base, and the increase in both players and activity means a still-growing and profitable industry.
Sportsbook Activity in Nevada: Good Handle, But Less Revenue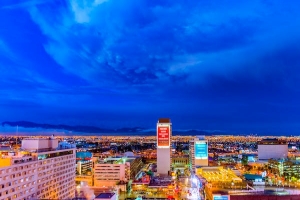 Another important indicator that gambling insiders monitor would be revenue. It is, after all, the bottom line of any business venture. For sportsbooks in Nevada, they have $18.1 million in revenue, which is 28.4% lower than the previous month, and 12.7% lower than that of August 2022's revenue. The reason for this lies in the hold percentage, which dropped month-on-month by two points to 4.2%. Other betting markets in the country have higher hold percentages, from around 8% to even 12%.
The drop in revenue is most likely temporary. With football season picking up in September, the huge jump in betting activity can possibly raise the hold percentage of sportsbooks in Nevada, which could lead to an increase in revenue as well.
For August, baseball makes up for $272 million of the total handle, with football coming in next at $52.1 million. Online sports betting remains to be the popular option in Nevada, with 73.4% of all wagers coming in from online sportsbooks.
Get the Best Bookie Software and Start Your Own Sportsbook with Bwager.com Today!

Bwager.com Pay Per Head Blog
Average rating:
0 reviews