Much of what you will read in our bookie tutorials focus on explaining what bookie software is. We also help guide you in finding the best bookie software, specifically pay per head software. In addition, there are a lot of guides on how you can create and build your very own online sportsbook. Today, we will give you an idea of what to do after you launch a sportsbook.
Starting and launching a sportsbook is very easy with the help of a good pay per head software. The software also includes some features that you can use to increase sportsbook revenue. This is your next goal after your sportsbook goes live.
Essentially, you will want to run a sportsbook that has a consistent level of betting activity. Even better, you will want to see more wagers as time goes on. You can do this by either getting your current players to get more, or to add more players in your sportsbook.
What to Do After You Launch a Sportsbook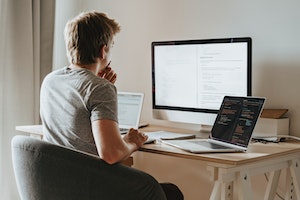 If you look at the sportsbook pay per head reviews of the best bookie software, you will see that there are additional features offered to help you with managing your sportsbook. It helps you manage your day-to-day operations, but it can also accommodate promotions and bonuses you want to offer to your players. By offering bonuses, rewards, and such, you are increasing customer satisfaction, and will likely encourage them to join, or bet more in your sportsbook.
You can complement this by launching a marketing campaign to build brand awareness. Depending on your budget, you can use free services like social media sites and such, or pay to either post ads, or for better results, hire a professional marketing expert to help you.
While you have your marketing campaigns running, you also need to make sure that your sportsbook runs smoothly. You will need to always check the lines in your sportsbook, and see if any of these need to be adjusted. Also, your bookie software will notify you for any requests or inquiries from players, which you should attend to in a very prompt manner. If you can continue to do all these, then you can expect to have a profitable sportsbook in the long-term.
Get the Best Bookie Software with Bwager.com Here!

Bwager.com Pay Per Head Blog
Average rating:
0 reviews