One of the requirements to become a bookie is to know everything you can about sports betting- not just the mechanics, but also the industry. Keeping track of the many betting markets can help you identify betting trends and other information you will need to efficiently manage your sportsbook. For instance, seeing Colorado sportsbooks record around half a billion worth of bets in a month is a good indicator of an improving market.
According to the Department of Revenue of Colorado, sportsbooks in the state record $512.7 million in betting handle for the month of September. This is a very steep rise of around 67.5% from the previous month. You may see the same increase in your sportsbook- your pph sportsbook software can generate the report for you. It is, after all, the beginning of football season, the most popular sport in the country.
Colorado Sportsbooks See Better Betting Numbers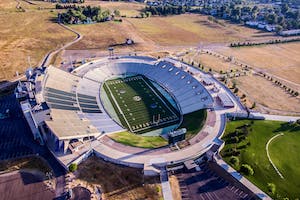 The month-on-month data gives us the indication that we are consistent with trends over the years where September starts the very lucrative betting season. But the increase in handle also gives us almost 14% more wagers in the same period last year. This tells us that the betting market in Colorado today is much bigger than last year.
If you look at the betting lines offered by your betting software company, you will notice the change in sports events in September. While August had baseball betting, this is not as abundant in September. So is hockey and basketball. Football is the dominant sport, with 44.3% of all wagers made on football games. 30.7% of the wagers made are on the NFL, while 13.6% of the wagers are for college football betting.
So while other sports will help your sportsbook earn- like baseball, tennis, golf, and upcoming tournaments from basketball, your focus should be on football. Make sure to keep track of the wagers of your players on NCAA Football and the NFL as these can be very profitable for your sportsbook business.
Get the Best Bookie Software with Bwager.com- Get Your Free Trial Here!

Bwager.com Pay Per Head Blog
Average rating:
0 reviews