In the latest basketball news, we are taking a look at one of the most exciting NBA games midweek. We will be giving you a Celtics versus 76ers game preview to help you find out which team is more likely to win, and what to expect from the players from both the Philadelphia 76ers and the Boston Celtics for tonight's game at the Wells Fargo Center.
The 76ers will be hosting the Celtics for only the second time this season. The Sixers are 8-2 overall, making them a popular favorite in betting lines you can find in your sportsbook pay per head software. However, the Celtics also are 8-2 overall, and 3-2 on the road. This makes for a very interesting matchup.
The Celtics are also on a three-win streak, as well. And when you use a pay per head bookie software, you are likely to see a lot of players place wagers on the Celtics hoping to continue the streak another day.
Celtics Versus 76ers Game Preview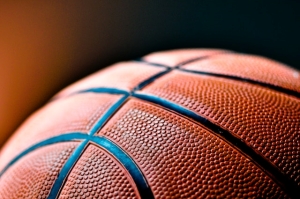 If you look at your favorite sportsbooks, Boston may be the likely favorite by 5.5 to win Wednesday night's game. Meanwhile, the totals for the game sit at around 224.5. The Celtics are one of the best defensive teams in the league. And their offense is starting show just as much competence. In their last game against the New York Knicks, they shot 51% from the field, and 44% from the three-point range.
The 76ers can also deliver, as we saw in their first game against the Sixers. They held the Celtics to 1 point per possession, plus 39.6% shooting. They also secured around 79% of their defensive rebounds. Their offense is quite good as well- with 126 points on 50% shooting in their game yesterday.
As for any roster changes for the game, so far Jaylen Brown and Kristaps Porzingis are listed as questionable for the Celtics. And for the 76ers, Joel Embiid is also listed as questionable. With the amazing stats of these teams, tonight can be a very unpredictable yet exciting game to watch.
Get the Best Bookie Software for NBA Betting with Bwager.com Today!

Bwager.com Pay Per Head Blog
Average rating:
0 reviews