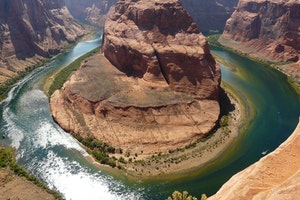 When using a pay per head software to create your very own sportsbook, it won't take long before you have your site up and running. In fact, you can easily do this in minutes. Unfortunately, the Arizona Senate does not think that it will be that easy to open their market to sports betting. Unfortunate, as the state is losing potentially millions in possible revenue from taxes on sports wagering.
Currently, we have Arizona SB 1797, which aims to legalize sports betting in the state. It is under discussion in the Appropriations Committee after the Senate Committee on Commerce approved the bill (6-3). But as easy as the bill passed by the Commerce committee, its now under scrutiny in the Appropriations. The committee chairman, David Gowan, is introducing an amendment to the bill. It is connected to the horse racing bill (1794). The plan is, to merge both bills into one.
Arizona Senate and Sports Betting
Many bookie pph providers do offer software to help bookies offer more products, such as horse betting and online casinos, so this move is not unusual. But as any legislation, changes that lawmakers introduce could delay the whole timeline of passing the bill. One such problem would be that any objections to horse betting proposals could also delay efforts in legalizing sports betting.
Meanwhile, the House also has HB 2772, which aims to legalize sports betting. The bill also aims to allow online sports betting, Daily fantasy sports, as well as other games like Keno in certain locations. It may take a while before we can actually be confident to see a sports betting bill pass in Arizona. But then again, with bookie pay per head software, this can easily be done by anyone, anywhere in the world.