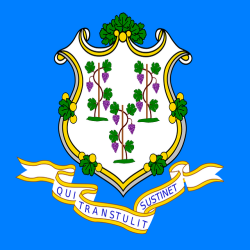 Getting sports betting legalized in Connecticut was always a long shot. At least, based on how the state legislative bodies keep going back and forth with the terms of such a bill. Another point of contention is policy by the state versus tribal gambling operations. But after Governor Ned Lamont released his two-year budget plan, it looks like things will be different for the state. And if we in the sportsbook pay per head industry blog are reading it right, Connecticut sports betting is one step closer to being legal.
Connecticut is not the only state whose government officials are changing their minds when it comes to sports betting. New York Governor Cuomo also now supports online sports betting. He wants to help the state generate income through online wagering. Here, Governor Lamont includes sports betting in his two-year budget. He states that he expects around $50 million in revenue from iGaming, iLottery, and sports betting. If anything, it's a clear indication that the state's legislature be quick in passing gambling bills into law.
Connecticut Sports Betting
Many are learning how to be a bookie even though we are in the middle of a pandemic. The sports and the sports betting industry are both thriving. This is despite shutting down for a few months last year. And as the industry gets back to normal, states are seeing the potential of the online gambling market to provide the state coffers with much needed funds through taxes. Connecticut is being left behind by neighboring states, and they need to pass a law so they can go straight to the process of implementing it.
It's actually easy to create a sportsbook, especially if you use any of the best bookie pay per head of 2021. However, it's a bit more challenging in Connecticut as the tribes insist that they have exclusive rights to offer gambling in the state, and are previously against adding other players in the market. If all the parties involved can find a compromise, then residents can soon be placing bets from the comforts of their home.