If you would want to place a bet on the Super Bowl in Arizona, you'll have to cross state lines. There are no options to bet online through a sports betting software platform, unlike neighboring state Nevada. You also can't find a retail sportsbook. It could be the reason why the gambling numbers between the two states are largely different from each other. But there is hope, as plans to expand the Arizona sports betting market continue in the House of Representatives.
Arizona Governor Doug Ducey has talked about wanting to expand and develop a modernized gaming compact that will allow for growth in the local gaming market. He plans to allow professional and college sports betting, Daily fantasy sports (DFS) and other forms of gambling.
Arizona Sports Betting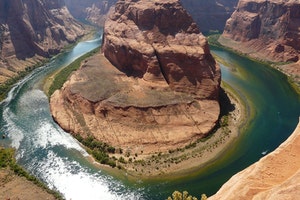 House Bill 2772 is a bill from Rep Jeff Weninger (R), to allow for online sports betting, DFS and Keno in off-track locations and other venues. The bill is pending its second reading. The state Senate also has a similar bill to allow tribes to take in bets in their casinos. Allowing online betting will definitely give a boost to the local gambling market. Those who use a bookie software solution, after all, have the means to capture a larger betting market. Which leads to higher profit.
To get the ball rolling, however, more needs to be done. Normally, you can just spend a few minutes after learning how to be an online bookie to sign up with a pay per head provider. In Arizona, the state still has to pass the legislation, and grant a 20-year extension on the compact between the state and the tribes. Normally, the state generates almost $2 billion. This amount could be chump change once people can participate in sports betting in Arizona.