While many bookies are looking at the cost of owning a sportsbook, a large betting market is out there, pining for the latest lines on the Euro 2020. The Euro 2020 is one of the popular betting tournaments for soccer this year. And Round 16 of the UEFA European Championship, known to many as Euro 2020, has been amazingly insane. There is so much energy from the stands being full of crazed and hyped up fans. Clubs have been preparing and playing so well, the outcome has been nothing short of unexpected.
A lot of pay per head sportsbook bookies have been getting a lot of action on soccer, and now that the Round of 16 is over, things will only be heating up from here. There will be seven matches left, and if the last few matches are any indication, these seven will be just as mind-blowing.
Euro 2020 Round of 16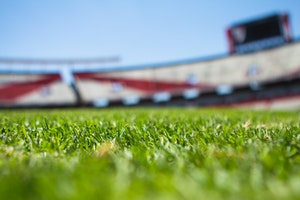 Let's look back at the last 8 matches for this round. Of course, everyone by now knows about Denmark's top player almost dying on the field. But the Danes were able to recover from this, getting into the quarterfinals winning 4-0 over Wales. This is the first time in 17 years that Denmark has gone this far in the Euros. England is another club who has been looking at climbing the ranks after being away from it for years. Of course, Italy and France are leading in their groups.
Spain's shaky performance eventually led to a 5-3 extra time match. Meanwhile, Netherlands was performing pretty well in its group stage matches, only to be sent home by Czech Republic. Portugal is also going home, with Belgium scoring a sole goal, and without Cristiano Ronaldo scoring for the first time in this tournament. The quarterfinals will have Switzerland vs Spain, and Belgium vs Italy. Then, the Czech Republic vs Denmark, and England vs Ukraine for the quarterfinals. If you still do not have your sportsbook up at this time, then hurry over and get this sports betting software platform and get started!