As a bookie, you will need a lot of resources and tools to help you successfully manage your sportsbook. And since bookies are using different types of bookie software, we want you to remember the most important feature in your software that will help you the most. Now, line and player management features are standard in any bookie software, so this is pretty much a given. But when it comes to additional features or tools that your sportsbook should have, there is one that will be tremendous help in increasing your efficiency and profit margin.
When it comes to the best sports betting software, you need to make sure that your software can collate, organize, and present your sportsbook data through reports. Like any business would, you will need to see your expenses, the action in your sportsbook, and how much of the money actually goes to your revenues.
Best Tool for Your Bookie Software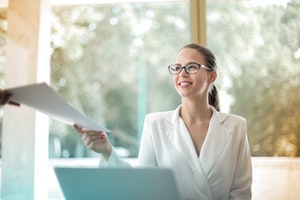 Basically, this sportsbook software feature will generate reports to help you see the overall operation of your sportsbook. You should be able to generate reports on a daily, weekly, and monthly basis. You can also filter out the data you need to fit a specific purpose. For instance, you can choose to view wagers from a specific player only? Or you want to see how your weekend action was and if you were able to convert the action into profit.
A bookie report system helps you get a quick grasp of your sportsbook so you can easily determine how you will proceed with your operations. If, for example, in your report, you notice that a player has suspicious activity, then you will need to look into things further. Or, if you notice that you are not winning money for a particular period, then you can analyze what went wrong, and how you can fix it. These indicators are very important to your bookie operation. And thanks to your bookie software, you can generate these reports instantly. So when looking for the best sportsbook software, then make sure that the provider you choose has a decent reporting system that you can use for free.