The Illinois sportsbook industry posts a $400.4 million total sports betting handle for the month of August. This is 8.5% higher than the July handle of $369.1 million. This makes Illinois have the third largest betting market in the country for the month, based on betting handle. Many like the best pay per head sportsbook are seeing an increase in handle for August.
Illinois is also the third top market in the country for total year-to-date numbers, surpassing $4 billion already for 2021. Again, the state is third only to New Jersey with $6.1 million, and Nevada with $4.2 billion. For those who want to open a sportsbook with a pay per head, this kind of news is good, as it indicates very strong growth.
Illinois Sportsbook Industry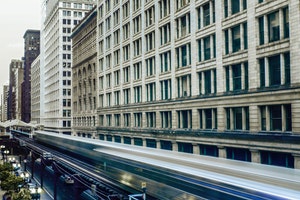 The cost of owning a sportsbook has decreased drastically over the years, thanks to special sports betting software services. And given the huge demand for sports netting, its easier to recoup your initial cost and drive right into the sports betting industry. However, Illinois does not have an increase in revenue for the month of August. The adjusted gaming revenue, or AGR or the state is at $26.8 million, one of the lowest the state has seen.
Meanwhile, the win rate is also at its lowest for this year at 6.71%, this is 3.48 points lower than the highest the state has seen, which was back in July at 1019%.  So far, the total revenue for the whole year is at $319.5 million, which is second to New Jersey's adjusted revenue. One reason for the decrease could be attributed to residents' better betting, having winning more parlay bets than previously. Baseball, however, takes the credit for generating the most in handle for the state for the month.