Will we ever see a Florida bookie market running soon? It does not seem likely. Given the struggles of many parties in trying to legalize sports betting in Florida,  it is quite the challenge to even consider the launch of sports wagering in the state. Sports betting technically becomes legal in Florida this Friday. However, there won't be any way for you to place your wagers yet. While there are setbacks to be fixed, many pay per head bookie providers continue to offer sports betting across the different betting markets of their bookies.
One of the legal challenges that the state has, is the series of lawsuits that are challenging the gaming compact between the state, and the Seminole Tribe. Even the Seminole Tribe's gaming operations will not be able to offer sports betting, likely because of the lawsuits. Their announcements only mention that both brick and mortar and online sports betting will be available soon. Given how easy it is to set up your sportsbook through betting software development, they can easily catch up as needed. But given the legal setbacks, they cannot launch even if they were ready to.
Florida Bookie Market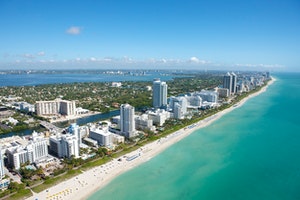 Currently, there are three lawsuits trying to stop the Seminole Tribe from offering sports betting. The hearing will be on November 5. According to the lawsuit, the terms on mobile sports betting violates federal law. If the lawsuit is dismissed, then the tribe can offer sports betting as soon as over the next 2 months. So where does the May 15 date for a launch that was previously reported coming from?
The October 15 launch actually comes from the legislature back in May. This was the goal for when they wanted sports betting to be ready and available for Florida residents.
Regardless of the decision on the lawsuit, many in the bookie pay per head service industry expect appeals on the decision. This could come from the Tribe, from other operators, special interest groups, and the like. A more realistic expectation is to look at the issue being resolved by late 2022, some experts suggest. But things will not end there, as relevant parties can still choose to raise the issue to the US Supreme Court. Which, of course, would further delay the launch of sports betting in Florida.