Maine is the latest state to legalize sports betting in the US this 2022. So many are expecting that soon after Governor Janet Mills signed the bill into law, things will start moving. But many in bookie pay per head industry wonder if the state will be able to issue licenses to sportsbooks before the football season starts. What happened to the Sportsbook industry in Maine, and what should we expect?
Of course, if you manage a pay per head sportsbook, then you know how lucrative the football season can be for online sportsbooks. Maine residents are also wondering if they will be able to place NFL bets on their phones when the season starts. It will probably happen, but in the next year or so. Let's take a look at other states and how long until they were able to launch their local sports betting industry.
Sportsbook Industry in Maine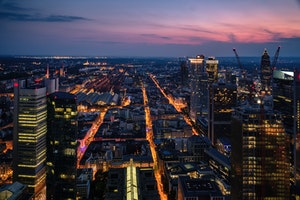 According to the numbers we at the Official Bwager Blog have seen, it can take more than 150 days from legalization for sports betting to be launched. Online sports betting takes even longer, with a processing time of around 237 days. If we are to follow this timeline, then we may see sports betting in Maine as early as April 2023. The state is also not in a hurry, as they want to get their regulations set correctly. They are, therefore, not in a rush or willing to shorten measures to regulate sports betting in Maine.
According to the law, Maine's tribes will have exclusive control of online sports betting in the state. Experts estimate that online wagering can account for up to 85% of revenue in the state. This will be a huge advantage for the state's tribes. Meanwhile, other sports betting operators can offer their sports betting products in casinos, as well as off-track betting parlors.
Get the Best Sports Betting Software from Bwager.com!