Nick Kyrgios has been making a lot of noise in his most recent matches, and few are good. However, the US Open was a great opportunity for the player to win his first grand slam title. He was not high up in the favorites in many software sportsbook lines for the US Open, but he definitely had potential.
After all, Kyrgios' win over defending champion Daniil Medvedev in the fourth round was very impressive. And if you check your pay per head bookie software, you will see that he was featuring in a lot of good matches, especially with some popular names out of the tournament.
Frances Tiafoe beat Rafael Nadal, and Novak Djokovic did not play. Without players of their caliber, the men's draw was really easier for many to win in this year's US Open. Kyrgios was definitely after it, at least until he faced Russia's Karen Khachanov in the quarterfinals.
Nick Kyrgios Misses Grand Slam in US Open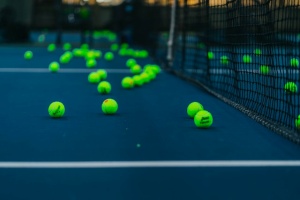 The match was great and very exciting. However, given how the match progresses, Kyrgios grew more and more frustrated. Eventually, he smashed two rackets on the floor, enough to ruin the frames beyond repair.
This behavior is becoming quite common for the player- shouting, calling out his team or picking fights with audience members. Bookies might as well add prop bets in their pay per head sportsbook on Kyrgios acting out on matches. His frustration was better explained when he told reporters that he feels that he has let many people down. Given that the past 4 tournaments are now over, he will have to wait until the Australian Open to try again.
The 27-year-old has already been fined $18,500 for various offenses in the US Open alone. Given his interest to only play for Grand Slams, we won't know if we will be seeing him and his infamous temper earlier than the Australian Open. In the meantime, keep track of the latest gambling and sports betting news, such as updates on sports betting in Georgia, or in Kansas.
Get the Best Sports Betting Software with Bwager.com Here!