We are nearing the ATP Finals, and with all the interesting things happening in the sport, many are looking forward to seeing some action back in the court. The ATP finals will be one to monitor in your live betting platform, especially when you have players with the likes of Daniil Medvedev, Carlos Alcaraz, and more. In the ATP 500 level, we have Daniil Medvedev and Felix Auger-Aliassime playing strong and can reach the ATP Finals as they win their respective quarterfinals games.
Medvedev beat sixth seed Jannik Sinner 6-4, 6-2. And his game will be something worth wagering and earning money on in your bookie pay per head sportsbook. Medvedev will be meeting Grigor Dimitrov in the semifinals. If Medvedev wins this week, he can move on to the top this season. Hopefully, this will be the chance for Medvedev to win back what he lost back in January. He was unsuccessful in winning his second consecutive major award as Rafael Nadal won the Australian Open.
Top Options in the ATP Finals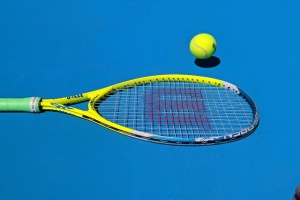 Medvedev is still popular with bookies at Bwager.com. He was, after all, named World No. 1 for the first time back in February. Meanwhile, Felix Auger-Aliassime beat Alexander Bublik 6-2, 6-3, and can potentially unseat Andrey Rublev for No. 6. We also have Carlos Alcaraz, who is also one of the top ranked players in the ATP Finals. The US Open Champion won a semifinal 6-3, 6-4 against his friend Pablo Carreno Busta.
There are still a lot of names worth looking at here, as we have Rafael Nadal, Stefanos Tsitsipas, Casper Ruud, and Novak Djokovic in the running for the race to Turin from November 13-20. That will be a week of full-on tennis action. So when betting on sports, do not just look at the NBA or NFL. Tennis wagering can also give you a good payday in the ATP Finals.
Get the Best Sports Betting Software at Bwager.com Here!