In the latest gambling news, we are looking another state reporting higher sports betting numbers for October. But not only are Tennessee sportsbooks reporting betting numbers, but a new record high for the total monthly sports betting handle. According to the latest report from the Tennessee Sports Wagering Advisory Council, the state's online handle for October is at $405.3 million.
This handle is 20.3% higher than September. It is also around 8% higher than the October 2021 handle. It is also the first time that the state has reached $400 million in monthly handle. For those who want to be an online bookie, this is just one of the indicators that the sports betting industry continues to grow. And since 2020, sports betting in the US has skyrocketed.
Tennessee Sportsbooks Outlook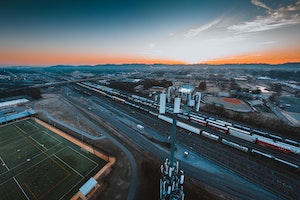 In Tennessee there are 13 licensed online sportsbook operators. However, the number has gone down to 12 due to the closing down of Fubo sportsbook. We still do not know if the state will reopen the application process for issuing a license for the slot that Fubo sportsbook leaves. But even with one sportsbook down, the increase in wagering is enough to compensate in terms of seeing higher sports betting numbers.
November is expected to be a better month for sports betting. By this time, college basketball will be joining college football, the NBA, and the NFL. You also have the FIFA World Cup towards the end of the month. Aside from these major sports events, you also have a smattering of other events from boxing, tennis, golf, and more. It will not be a surprise if we will see Tennessee report breaking this new record in the months to come. It won't be surprising if your sportsbook pay per head operation will see better numbers, too.
Get the Best Bookie Software with Bwager Today!