When it comes to sports betting, knowing who the players who have a high impact in a team is important. And when you become a bookie, it becomes your business to know it well. In the case of the NBA, losing someone as high-profile like Steph Curry was a nightmare for the Golden State Warriors. Likewise, having Kawhi Leonard sitting out on games due to an injury was quite painful for the LA Clippers. The Clippers are faring well, but could do with Leonard getting his game back to normal.
Many sportsbook pay per head blog writers have been looking forward to hearing about Leonard returning to the court, and this Thursday was an answered prayer for them, and Clippers fans alike. In the game between the Clippers and the Detroit Pistons, the two-time Finals MVP appeared. This was Kawhi's return after missing 12 games due to lingering issues with his knee.
Kawhi Leonard in the Clippers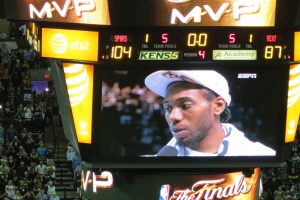 Back in the 2021 playoffs, Leonard tore his ACL, and missed all of the last season. This season, he was benched for the first three games. So his return yesterday was much-awaited by many. Many sportsbook pay per head bookies kept track of his performance, to gauge the pace of which he can return to his usual performance.
Leonard was taking is slow in his first game back, scoring 6 points, 5 rebounds, and 4 assists in 24 minutes. While it does seem like a slow game for Leonard, watching him play was actually great, with a few moves worth noting. The Clippers won the game 96-91. They are also now 8-7, which puts them 9th in the Western Conference. If Leonard continues to play and performs better, then the team still has a chance of pulling itself together and get into the playoffs. The Clippers are 2nd in defense this season, but they will need Leonard to improve the team's offense.
Get the Best Basketball Betting Software with Bwager.com Here!