When you are getting into the sports betting business, turning a profit is your primary goal. To do this, you need to get a lot of players, or a lot of wagers, preferably both. The quickest way to become a bookie is also the best tool to help you manage the wagers you will get. So it will become very easy to increase your sportsbook's betting handle. And, hopefully, increase your sportsbook's revenue as well.
Our latest guide will help you find out the different ways you can increase your handle, or the number of wagers that you get in your sportsbook. Of course, all of our advice is based on the assumption that you are using a good bookie pay per head service. We say this because a bookie PPH sportsbook service comes with a complete set of tools that will make it easy for you to manage your bookie business.
Fast Way to Increase Your Sportsbook's Betting Handle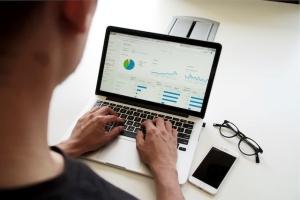 Your first option to increase your handle is to get as many players that you can get. When it comes to selling products, regardless of industry, its always a numbers game. For every 1,000 people you invite, maybe 100 will register. Out of the 100, maybe half will pay a deposit. The point is, you need to reach a lot of potential players to join you.
You can entice players by doing what sportsbooks have successfully been doing for years: offer bonuses. If you give them a welcome bonus that they can claim after they place a deposit, then it will encourage them to try and place a wager. You can give a value amount or credit, you can give a bet back option, a free wager, or whatever you think will be attractive for your players.
Customer Retention in Your Sportsbook
The next step is to keep these players happy. Why is this important? Because customer satisfaction is your goal to get them to stay, and therefore place bets regularly. This will help you maintain a certain level of activity in your betting software. To do this, make sure that you have a good software that does not crash. It will also be a huge advantage if you offer great bonuses, and are quick with deposits and payouts.
When your players are happy, not only will they bet more, but they will also get others to join your sportsbook, especially if you reward them. Word of mouth marketing is one of the best ways to get new players in the business, so it's a surefire way to get more action in your sportsbook business.
Get the Best Sports Betting Software for Bookies with Bwager.com Here!