Cristiano Ronaldo is a name we have been hearing quite a lot the past few months. First, because of the World Cup. More recently, though, is the news that he will be playing for Al-Nassr, a move that, while unsurprising, was still a bit unexpected. The 37-year-old has been the topic of headlines in many bookie pay per head blog posts covering soccer. And today, we will talk about one of the reasons why his name has been mentioned so much.
If you look at your sportsbook pay per head activity, Al-Nassr matches are probably getting a lot of action. Such is the effect of having a high-profile player in any team. Especially for a debut season. But bettors will not be seeing his name on the field yet. Ronaldo still has to serve his two-game suspension, so he will not be playing in his debut game this week.
Cristiano Ronaldo and Al-Nassr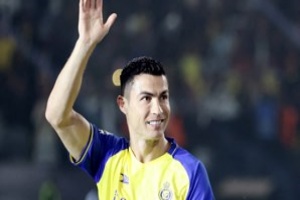 One of the sports betting platform features that bookies like about pay per head software is that the betting lines are created specially for bookies. This makes the job easier, as bookies will only need to tweak these lines. So, the news of Ronaldo not playing will not be a cause for panic.
Ronaldo's suspension, in case you may have missed it, is due to his behavior in the Manchester United game against Everton last April. Ronaldo hit the hand of Jacob Harding while he was walking down the tunnel at Goodison Park. The kid's phone was damaged, and the kid was hurt as well. The FA conducted an investigation, and gave Ronaldo a two-game ban, as well as £50,000 in fines. This was announced the day after Ronaldo's contract with Manchester United was ended.
Thus, Al-Nassr will play two more games without Ronaldo, which moves his debut with the club to later in January. That gives you more time to prepare for the onslaught of wagers that you will no doubt be getting from soccer fans.
Get the Best Sports Betting Software with Bwager.com Here!