New Jersey is known as one of the most successful sports betting markets in the US. They are the first state to break the billion-dollar monthly handle in the country. And the New Jersey sports betting industry continues to do well, judging from the latest report from the state's Division of Gaming Enforcement.
Anyone using pay per head sportsbook services will be able to see how much in wagers they are getting over a daily, weekly, and monthly basis. When you combine all of the sportsbooks operating in New Jersey, the total monthly handle for December is at $1.06 billion. The number helps the state set a new record of having more than $10 billion in annual handle for the second year in a row.
New Jersey Sports Betting Industry: December's Numbers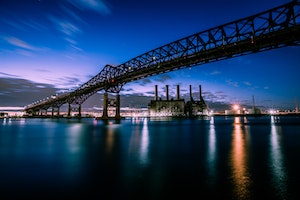 The handle was enough that the state's sportsbooks have generated $87.7 million in revenue. This is higher than November's $80 million revenue. The hold percentage for the month is 8.31%. You can easily compute your revenue, and increase it if you use an affordable sports betting platform solution.
If we look at the year-on-year data, the December revenue is 48.5% higher than December 2021's revenue. But if you look at the annual revenue, you have $815.8 million in 2021, which drops to just $763 million in 2022. Many attribute this decrease to the opening of online sports betting in New York.
This affects New Jersey because prior to New York launching online sports betting, residents would travel over to New Jersey to be able to place wagers. Online sports betting continues to dominate the market, as those who use bookie software know. For New Jersey, 98% of all wagers come through online sportsbooks.
Get the Best Bookie Software with Bwager.com Here!