If you keep track of the news in the bookie pay per head industry, you will see a lot of updates on the efforts of states and countries to legalize sports betting in their respective territories. Some states tend to frequent the news because of multiple efforts to legalize sports betting. Sometimes, who is seated in the government is the roadblock to get things done, as their personal and political beliefs are in contrast with betting. Some, are about the terms. And in the new bill on sports betting in Georgia, we are looking at what could be the path of least resistance to get betting live in the state.
There is an existing bill aiming to legalize sports betting in the Peach state. However, it also tackles a lot of other issues on gambling. So if legislators find something amiss in those, then sports betting will share the same fate as the other gambling measures. Now, legislators now have an alternative bill that will hopefully be easier to pass into law.
New Bill on Sports Betting in Georgia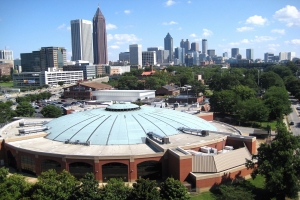 The bill wants to allow sports betting in the state, and will have the Georgia Lottery to oversee and regulate the betting market. This measure will be much easier to implement, as states like Delaware and Oregon, among others, have been able to do this. The bill also does not require any constitutional amendment, nor a place in the ballot. A simple legislative authorization will do. Of course, after the success of many bookie PPH sportsbooks, the bill wants to also offer online wagering aside from retail betting.
This is a big deal for Georgia, as there are a lot of professional and collegiate sports teams that have a large and passionate fan base. Those who use the best sportsbook pay per head see a lot of action on some of these teams. You have the Atlanta Hawks, the Atlanta Falcons, the Atlanta Braves, and the Atlanta United FC. With this new bill, legislators hope that this will get more traction and finally allow the state to enjoy the revenue from sports betting that they are missing out on.
Get the Best Bookie Software with Bwager.com Here!