If you are to open a sportsbook, then it would be hard to run one without getting a deluge of wagers from the NFL. America's most popular sport is also a bookie's most profitable sport. And with the new season starting soon, the 2023 NFL Kickoff Game alone will be a good payday. Find out what to expect in the first game of the regular season.
This season, we welcome football betting with a bang as the defending Super Bowl Champion Kansas City Chiefs will be playing against the Detroit Lions on September 7, Thursday. The Chiefs will be aiming for their 9th straight season opener win as they welcome the Lions.
A lot of bettors are looking at the Chiefs, since historically, they have not lost a game in Week 1 since 2014. Meanwhile, Detroit is winless in season-openers since 2017. Of course, there will be people who will look at the lines and see if there is value in betting on the underdogs for the game.
2023 NFL Kickoff Game: Chiefs or Lions?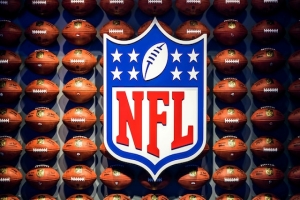 The kickoff starts September 7 at 8:30 PM ET, where the Chiefs are 6.5-point favorites to win. The over/under for the game in some sportsbooks are at 54. Patrick Mahomes will be leading the Chiefs as the two-time MVP comes in with a career-high 5,250 passing yards and 41 TD tosses. And in kickoff games as starting quarterback? He has 1,542 passing yards and 18 TD's. That will certainly give a boost to the Chiefs numbers, even without receiver Tyreek Hill.
However, some bettors will want to look at the last 10 games of the Lions last season, where they were 9-1 ATS, which was the best in the league during that time. In 12 out of 17 of their games, they have covered, and they covered on all games that they were underdogs. As shiny as the Chiefs are, the Lios may still be able to cover, or give more value in the spread. If you want to learn more about the odds in football for your sportsbook, these bookie tutorials can help you.
Get the Best Bookie Software for NFL Betting at Bwager.com Here!

Bwager.com Pay Per Head Blog
Average rating:
0 reviews