The US Open 2023 is underway, and this year has the highest reward for the player pool- a whopping $65 million. This is the largest reward ever in the history of the tournament. And with the best bookie software, you can also earn a lot from the action that tennis fans and bettors will be placing. There are a lot of popular names for this tournament, and it will be hard to find out which player will get to the championship round.
The US Open will be held from August 28 to September 10, in New York. This weekend gives us the third and fourth round of the tournament. The following week will start strong with the Quarterfinals from September 5 to 6. Your sports betting software will have all of the dates and betting lines ready, so just keep track of the lines and adjust them as needed.
US Open 2023 Fan Favorites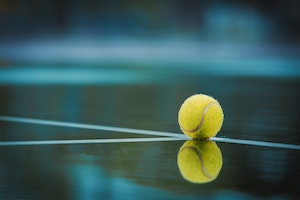 The matches will get more exciting stating September 7, when we will be seeing the Women's singles semifinals, with the Men's single semifinals the next day. The finals for both will be from September 9-10. There will be quite a few matchups that are worth keeping track of, and of course, a few favorites to bet on.
A lot of fans are looking at Carlos Alcaraz and Novak Djokovic as the top two contenders for the Men's title. The two tennis stars have been passing the No.1 rank between them throughout the year, and this tournament will go a long way in helping us all determine which one is truly the world No. 1. Of course, things can still go south, and we may find another name in the mix: Daniil Medvedev, who is not too far behind the two.
For the Women's title, you also have quite a few names being mentioned in many a bookie pay per head software's betting lines. You have Coco Gaugg, the 19-year old who beat Iga Swiatek in the Cincinnati Open. Aryna Sabalenka is also one you should keep an eye out for, as well as Ons Jabeur, who has continued to win, even competing while suffering the flu.
Get the Best Sportsbook Software for Tennis Betting at Bwager.com Today!

Bwager.com Pay Per Head Blog
Average rating:
0 reviews