The 2023 Ryder Cup is starting, and there will surely be a lot of betting in your sportsbook software as we see the biggest names in golf compete in Italy. Let us take a look at the roster for the US team. The team is led by Captain Zach Johnson. Aside from automatic qualifier slots for 6 players, the captain can add more players to the roster. The team will fly to Italy and compete towards the end of the month.
Selecting the Captain's picks is not so hard to do, but of course some names are bound to be left out. This will be quite interesting because some of the names in the Captains picks list are familiar to those who keep track of golf in the latest sports news. But all of the six automatic qualifying players will be playing their first Ryder Cup in Europe. Out of the six, three are playing in this tournament for the first time.
2023 Ryder Cup and the US Team's Chances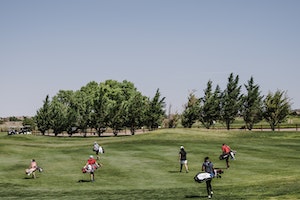 If you want to make money from gold betting, but you are unfamiliar, you can easily read a lot of tutorials and keep track of the latest news. Other than that, make sure that you are going to use the best pay per head sportsbook software. This will really help you with betting lines, especially when tournaments are international and the time difference is quite large.
For Team USA, the automatic qualifiers are Scottie Scheffler, Patrick Cantlay, Xander Schauffele, Brian Harman, Wyndham Clark, and Max Home. As for the Captain's picks, you have Brooks Koepka, Jordan Spieth, Collin Morikawa, Rickie Fowler, Sam Burns, and Justin Thomas. Thomas is a familiar fixture of the Ryder Cup, and many consider him to be an important part of the team. He has a 6-2-1 record in the Ryder Cup, and he can bring in a lot of experience to a younger roster for this tournament.
Get the Best Bookie Software at Bwager.com Today!

Bwager.com Pay Per Head Blog
Average rating:
0 reviews