In the latest sports betting news, Connecticut sportsbooks maintain the same handle from the previous month. However, sportsbooks take home more revenue for July. When becoming a bookie, keeping track of your handle and revenue will be something you need to do on a regular basis, to get an idea of how your business is doing.
It will be easy to compare the data of similar markets to the activity you have in your bookie software. For Connecticut, we are seeing less wagers made during summer, but sportsbooks are still earning quite well. For June, the handle was $91.4 million, but July's handle is almost the same with $91.5 million wagered. Other neighboring markets saw a decline in handle during this month, so Connecticut sportsbooks are still doing better than others.
Meanwhile, the unadjusted revenue for both brick-and-mortar and online sportsbooks total at $10.3 million. This is a whopping 20% higher than that of June's $8.6 million. The increase in revenue, given an almost equal handle, is due to a larger hold percentage in July. This means that sportsbooks got to keep around 11% of the total bets for the month.
Connecticut Sportsbooks Optimistic in Trend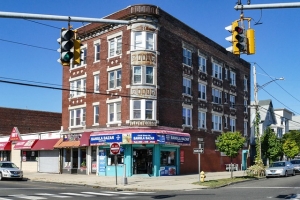 July's sports calendar is a tad less busy than other months, so it is always a challenge for US sportsbooks to maintain a steady profit during this month. Since sportsbooks in the state still see an increase in revenue, then it should not be that worrisome for those who are new to the industry. With baseball betting, some basketball betting, and other sports events from around the world, there are a lot of betting options still available.
Experts are looking at the state either maintaining the handle and revenue for the next month. Historically, the sports betting industry sees an uptick in betting in August, in preparation for football season. September will be a good month to study for sports betting, as the NFL starts then, and so will college football. As a bookie, you can make use of a good sportsbook pay per head solution to ensure that regardless of the handle, your sportsbook can take in the action when things get busy.
Get the Best Bookie Software with Bwager.com Here!

Bwager.com Pay Per Head Blog
Average rating:
0 reviews