Its important to get updates on the industry with your bookie pay per head blog. From sports updates to betting developments, you need to know everything you can as a bookie. And when it comes to racing, you need to know who will be driving what vehicle from the many popular teams in the Formula 1. And recently, Mercedes drivers renews their contracts, keeping them behind the wheel of Mercedes cars until 2025.
Your sports betting software will always feature Formula 1 races, and Lewis Hamilton and George Russell are regular fixtures with auto racing. Both of them will be staying on with Mercedes up to 2025, and will be racing alongside each other in the next two seasons.
Mercedes Drivers Hamilton and Russell to Stay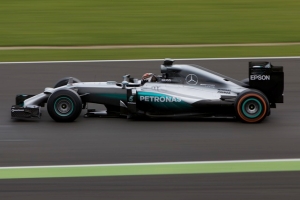 Hamilton is currently fourth in the drivers' standings. He sits behind leader Max Verstappen by 183 points. The rankings are making everything exciting for those who bet on racing. Its also very lucrative for bookies who use the best Bookie PPH software to manage the wagers. Meanwhile, Russell is three places behind him on 99 points. The team will be excited to improve their rankings and win more races.
Hamilton, a seven-time World Champion, will be staying in the F1 even beyond his 40th birthday. Of course, six of those Championships were from Mercedes, where he won between 2014 to 2020. He will likely earn $63.4 million each season with Mercedes.
The news also settles the speculation over where Hamilton will be racing. His contract is set to expire at the end of this season, and many were wondering if he was moving to Red Bull. Red Bull continues to win every GP so far this season. Had Hamilton moved, there would have been massive chaos as Mercedes will be scrambling for someone to replace him. However, Red Bull has been doing well so far, and it would be very risky for them to change whatever strategy they are using to dominate the season.
Get the Best Bookie Software with Bwager.com Here!

Bwager.com Pay Per Head Blog
Average rating:
0 reviews