If you are a sports bettor who wants to make more money and have more control over your business, you might consider becoming a bookie. By owning a sportsbook, you get complete control over your sports betting business, and you also get the chance to earn from any wager that comes into your sportsbook. This gives you a more stable source of income than relying on winning from the bets that you make.
Since you are into sports betting already, you already know the basics of betting. You have an idea on how sports leagues operate, when the games are played, and so on. This will help you in managing the betting lines, which will help you minimize risk and maximize your earning potential.
The most pressing concern that anyone who wants to be a bookie has will be the platform, the tools, and the money needed to put up a sportsbook. Thanks to a good bookie software solution, you have the platform and the tools you need, and you will not need to spend a lot of money too.
Owning a Sportsbook Easily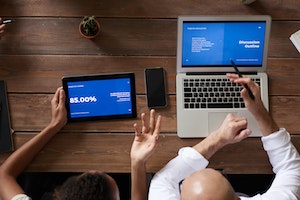 As a bettor, you log in unto the online sportsbook that you use, then find the betting lines available, and place a wager.  The process that you will go through as a bookie is somewhat similar. The bookie pay per head software gives you access to a site where you log in, view the activity in the betting lines, and adjust them as needed. You can also check the betting limits of your players, adjust them, offer promotions, and so on.
The pay per head sportsbook service is very affordable as well. You are only charged for each active player you have in your sportsbook, and the fee is usually around $5 per player. So if you think becoming a bookie is too expensive for a small operation, then you are wrong. You can open and manage a sportsbook without having to spend thousands of dollars.
The foundation you have as a sports bettor gives you the best advantage if you want to transition to owning a sportsbook. Not only does it give you a different level of excitement, it also provides you with the potential for earning more.
Try Owning a Sportsbook with the Best Bookie Software. Enjoy a Free Trial Here!

Bwager.com Pay Per Head Blog
Average rating:
0 reviews