In the latest MMA news, we are taking look at one of the most exciting matches and results we have seen featured in a pay per head software recently. The UFC is home to some of the most exciting MMA fights in the world, and what happened this weekend is definitely something fans loved watching. The result of the UFC 293 main event has Sean Strickland beating Israel Adesanya. Australia plays host to the latest event in MMA, and those lucky enough to watch live saw an underdog beat one of the greatest champions the sport has seen.
If you own a sports betting business, you know how lucrative an underdog win can be for both sports bettors and bookies. And last night was one for the books. Sean Strickland threw off Israel Adesanya in the UFC middleweight division for a unanimous decision win.
UFC 293: A Fight for the Books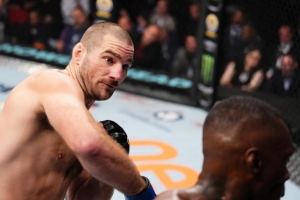 Adesanya is an accomplished kickboxer, and entered the fight as a -650 favorite. However, Strickland dominated the fight from the second the opening bell rang, all through the way. Strickland's moves were very simple, but highly effective. But Round 1 has Strickland showing off with a big flurry that was quite dangerous for Adesanya.
Adesanya was able to regain his ground in Round 2, but you can see that Strickland still had control over the fight. Adesanya was unable to launch an offensive strategy with Strickland's forward movement, keeping Adesanya's back to the ring throughout the fight.
At the end of 5 rounds, the scorecards showed us what we all knew: Strickland gets the title. 49-46 in Strickland's favor gives him the new UFC Middleweight Champion title. Its not everyday that we get to see such unexpected upsets. But when we do, it is explosive. You can earn money from all this glory and action as a bookie. With all the MMA fights happening throughout the year, it will not be surprising to hear that bookies earn a lot from the UFC alone. You can learn about which software to help you do this with these sportsbook pay per head reviews.
Get the Best Sportsbook Software for Bookies at Bwager.com Here!

Bwager.com Pay Per Head Blog
Average rating:
0 reviews