According to the report, the total gross gaming revenue (GGR) for the country reached $5.39 billion for the month. This gives us a 6% increase in revenue compared to the same period last year.
If you look at this live dealer casino platform provider, you will discover that there are various segments in casino gaming that bookies track. This will help you identify which casino products are lucrative for you. For example, in the case of the report for the US, in slot machines, the total GGR amounts to $3.13 billion. This signifies a 3% growth compared to the previous year. Slot games continue to be the more popular and dominant gaming product in the country. Meanwhile, the GGR for table games reached $976.3 million. This gives us a 2% rise compared to July 2022.
US Gaming Revenue for July Shows Continuous Growth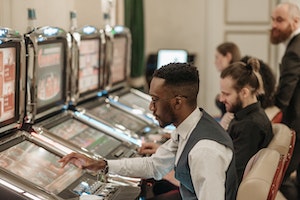 You can easily learn how to open a casino and earn from it wherever you are in the world. You can also add more products, like horse racing and sports betting, both which are very lucrative. In fact, the report states that the sports betting GGR has an impressive 28% year-on-year increase.
Retail gambling is not the only market seeing better numbers, as the iGaming sector saw a noteworthy 23% revenue increase, reaching a total of $481.5 million. Given how popular online gaming and sports betting is, it is quite unsurprising to see continuous growth in both handle and revenue.
Nevada continues to reign as the market with the highest revenue, at $1.4 billion. This is also 4% higher than the same period from last year. You also have New Jersey, another hotspot for gaming and sports betting, recording $506.2 million in commercial gaming revenue for the month. The state reports an 11% increase for the same period. Pennsylvania comes in close at the third highest market with a revenue of $470.4 million, also with 11% year-on-year growth.
Get the Best Online Gambling and Sports Betting Software with Bwager Today!

Bwager.com Pay Per Head Blog
Average rating:
0 reviews