In the latest sports news, we are taking a look at one of the most popular players in the MLB, and baseball, as we receive news that the Shohei Ohtani locker in the Angel Stadium is empty. Many inquired as to why, but the Angels are keeping mum on the reason.
The versatile player, who excels both as a pitcher and hitter, missed his 11th consecutive game due to an oblique muscle injury as the Angels suffered an 11-2 defeat against Detroit. While Ohtani was present at the stadium before the game, his locker, typically filled with personal items, appeared noticeably empty afterward. Those in the industry who run a per head sportsbook know what this means for the team, and the betting lines as well.
Shohei Ohtani and His Future with the Angels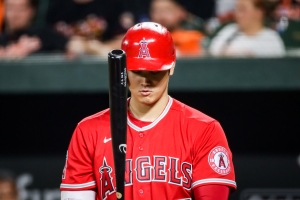 Ohtani, who will become a free agent after six seasons with the Angels, has been a topic of continuous speculation this season, particularly as the Angels fell out of playoff contention in August. Ohtani has remained tight-lipped about his future, and recent injuries have added complexity to discussions about his long-term plans. If you look at the betting lines in your bookie pay per head software when it comes to Ohtani's future, there are quite a few options.
During this season, he was already sidelined as a pitcher due to a right elbow ligament tear, but the Angels had hoped for his return as a hitter later in the month after he strained his oblique during batting practice last week. Many keep track of player injuries and the like, especially in baseball, where a change in the roster can have a significant effect on the outcome of a game, and the bets for that game as well.
Despite these challenges, Ohtani is still a leading candidate for his second AL MVP award in three years. Ohtani, who posted a 10-5 record with a 3.14 ERA this season, leads the American League with 44 home runs, and his 1.066 OPS ranks second in the majors. Many fans will surely be on the lookout as to where we will see Ohtani next.
Get the Best Baseball Betting Software for Bookies at Bwager.com Here!

Bwager.com Pay Per Head Blog
Average rating:
0 reviews