In the latest gambling news, we are looking at another quarter of growth in the US sports betting and gaming market for the period of Q2 2023. In fact, the report from the American Gaming Association points towards a 10-quarter streak of annual legal sports betting growth. For the period of Q2 2023, total revenue increases by 8.1% from the same period last year, at a record $16.07 billion. Meanwhile, sports betting gross gaming revenue (GGR) gives us a 58.5% increase over the same period.
The use of gambling software also continues to gain more popularity, with online gaming revenue increasing by 43.1%. This is keeping the numbers on track to gain a third consecutive year of high revenue for the market.
US Sports Betting and Gaming Market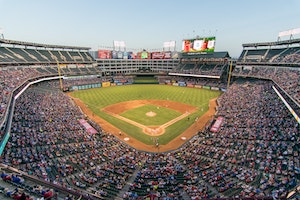 These gambling reports also show us that states that do not offer online gaming or online sports betting tend to have lower numbers, and slower growth as well. The numbers also tend to suffer when neighboring states launch betting markets to compete with local retail betting and gaming. Given how online betting continues to grow at a steady pace, states tend to consider online wagering as a must-have, especially if online betting generates a higher share in handle and revenue in markets across the country.
For the second quarter of this year, Americans bet $23.1 billion on sports along. This is 19.7% higher than the same period last year. The third quarter brings us not just numbers from baseball season, but also football season. With the NFL and college football launching in September, many in the industry are expecting to see even better numbers than this. It would not be surprising to see the streak stretch for another quarter as many expect to see higher growth in commercial gaming revenue for both retail and online gaming.
Get the Best Bookie Software with Bwager.com Enjoy a Free Trial Here!

Bwager.com Pay Per Head Blog
Average rating:
0 reviews