Alex Eala is a name you hardly see much in sports news. But we would not be surprised to hear more about her in the weeks, months and years to come. 18-year-old Eala has recently set a new career-best ranking in the Women's Tennis Association (WTA), boosting her to the 191 spot. This happens just before her campaign as she represents the Philippines in the Asian Games in Hangzhou, China this weekend.
It was a rough start for the rising star as she lost a first-round exit after losing to World No. 48 Tatjana Maria of Germany in the Guangzhou Open. However she was able to make the main draw when she beat Lian En-shup of Taiwan, as well as US player Elizabeth Mandlik in the qualifiers. If you want to become a bookie that offers a wide variety of sports events to players, tennis is one sport that can be lucrative. So, make sure you get updates on both veteran players, as well as up-and-coming players with potential. And a lot of tennis fans see potential in Eala.
Alex Eala and Her Prospects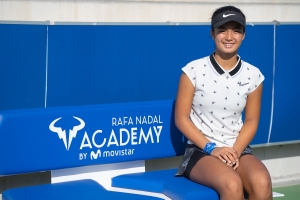 Eala is also a graduate at the Rafael Nadal academy, and has been building quite the portfolio even as a young teen player. She was able to hit round 16 of the W100 Tokyo Singles and doubles semifinal with Japanese partner Natsumi Kawaguchi recently. She is the highest-ranked Filipino player in tennis history. She also won her first juniors singles title at the 2022 US Open, which makes her the first Filipino to win a junior Grand Slam singles title.
To those who are looking at Eala in terms of managing tennis betting, she has a 65%-win rate, winning 34 and losing 18 games. She performs betting in the hard court with 34 wins, and 15 losses, with no wins and 3 losses in the clay.  A lot of tennis bettors will be looking at stats like these when betting. So if you want to manage your tennis odds better in your Pay Per Head software, you need to know these things as well. Eala will be competing in the Asian Games that begin on September 24.
Get the Best Bookie Software with Bwager.com. Enjoy a Free Trial Here!

Bwager.com Pay Per Head Blog
Average rating:
0 reviews