In the latest hockey news, we take a look at the Boston Bruins as they name a new team captain. Patrice Bergeron, Bruins Captain since 2021, announced his retirement recently. And winger Brand Marchand will be taking over and will be the 27th captain in franchise history. The Bruins are not fickle about assigning captains. In fact, since 2006, there have only been two team captains- Bergeron, and defenseman Zdeno Chara.
Hockey betting is very popular in the US and Canada. The NHL can generate enough handle to keep a bookie busy, especially with action on a popular team like the Bruins. Using Bookie Pay Per Head software can help you take in the bets you will surely be getting, even just in the preseason. Remember that the Bruins ended the 2022-2023 regular season with a record of 65-12-5. They were the fastest team in NHL history to reach the 100-point threshold, and in just 61 games.
Boston Bruins and the Incoming Season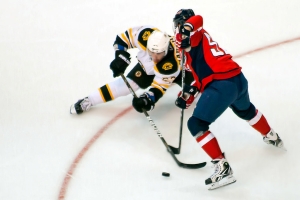 They also broke the record for most wins in a season, ending at 65 wins. They are also the fourth team in NHL history to hit 60 wins in a season. Brad Marchand, however, while acknowledging all of the records they are setting, previously stated that the focus is on the Stanley Cup. And with him at the helm, taking over as Team Captain, we can expect great things from the team this season.
By now you should be reading sportsbook pay per head reviews. One of the pay per head services featured will surely match your needs and your budget. The preseason begins soon, so you need to have your sportsbook up and running by then.
Brad Marchand has been with the Bruins for over 15 years, and has worked with some of the best hockey players in the world. Given the talent of the team, Marchand's grit can certainly get the team closer to the Stanley Cup easily. Marchand has 862 points (372 goals and 490 assists) since joining the NHL back in 2006. He was also instrumental in the Bruins' championship win back in 2011 when they beat the Canucks.
Get the Best Bookie Software for Hockey Betting at Bwager.com Here!

Bwager.com Pay Per Head Blog
Average rating:
0 reviews