Sports betting in Kentucky launched just last September 7. As the newest betting market in the country, many in the industry are keeping an eye out for their numbers. If you yourself want to get into the sportsbook business, you would be interested to see how sportsbooks in Kentucky performed in their first two weeks of operation. While studying, you can try out the best bookie pay per head software and start your own sportsbook.
According to the numbers recently reported by the state, sportsbooks in Kentucky saw $4.5 million in retail betting. This is a good start for a two-week period for brick-and-mortar betting. Remember that online wagering is very popular, and once live, is expected to generate far more than the retail handle. If you are curious as to what kind of online sports betting sites to expect, here are some sportsbook reviews for you to go through.
Sports Betting in Kentucky Operates Smoothly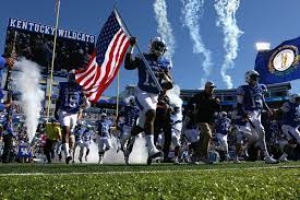 What is more important for the launch of wagering in the state is that operations are running smoothly. So far, there are no issues being reported. The state is expecting to see even more retail sportsbooks to join in as racetrack operators also want to offer sports betting. Kentucky offers horse racing to residents, and can now diversify their portfolio to add sports wagering in both retail and online facilities.
And since using the best sports betting software makes it very easy for bookies to bring sports betting to their players through mobile devices, numbers are expected to rise towards the end of the month. However, since online wagering begins on September 28, we might start to see the huge jump in betting activity in October.
Operators who wish to run a sportsbook in Kentucky will need approval, and to pay a $50,000 licensing fee. A $10,000 annual renewal fee will apply. Kentucky allows pre-registration for online betting, and sportsbooks already report 60,000 accounts being registered, so the start up costs to operate may be easy for them to recoup. Residents can bet on typical American betting markets like the NFL, MLB, NBA, and other major leagues. They also recently added other events like Formula 1 racing, the National Rugby League of Australia and New Zealand, and more.
Get the Best Bookie Software for Bookies at Bwager.com Here!

Bwager.com Pay Per Head Blog
Average rating:
0 reviews