In the latest eSports news, we will be covering the EA Sports FC Online, which is a virtual football game. Why is this important among other eSport events? This particular one is an eSports medal event at the Asian Games. The 2023 Asian Games is held in Hangzhou and will be taking place from September 23 to October 8, 2023.
This is very interesting for those who want to win money on eSports betting because this is the first time that we will see an eSports event in the Asian Games. The tournament will have 36 players representing 22 teams competing from September 24-27 to hold the title of the first Olympic champion for the sport.
EA Sports FC Online Preview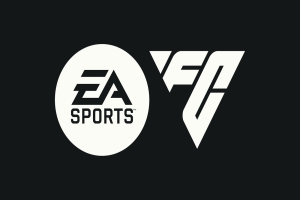 For those unfamiliar with the event, this is formerly known as FIFA Online 4, but was renamed after the fallout between EA Sports and FIFA. The game is released exclusively in Asia, and runs on an engine that is created for FIFA 17. The MMO football game will have the 36 players compete in a modified double-elimination tournament. To gain elimination from the tournament, you need to lose two games. There are, however, exceptions for this both during the qualifications round and the gold medal final.
The games will keep you busy over the weekend, with the bulk of the qualification matches in September 24, Sunday. The day will hold matches for qualification, the round of 32, and losers' bracket 1-4, and winners' bracket 1-3. The following day, Monday, September 25, you will have the losers; bracket matches from round 5-7, and the winner's bracket final. You can use a good PayPerHead software to help you manage the action you will get because these games are for this tournament alone, and there are hundreds of other events happening throughout the Asian Games on Saturday.
On September 27, Wednesday, there will be two crucial games left. First up would be the losers' bracket Final, where the loser wins bronze. Of course, the winner moves on to the second and last match, which is the Final. The winner gets the top award, and the loser gets the silver medal.
Get the Best Sports Betting Software for Bookies with Bwager.com Here!

Bwager.com Pay Per Head Blog
Average rating:
0 reviews