The latest gambling news takes us to Europe, as we take a look at the Spanish Gambling industry. Spain is not just a popular tourist destination, but is also home to multiple successful industries, one of which is gambling. In fact, since the pandemic, Q2 2023 is one of the best for Spanish operators.
The gross gaming revenue, or GGR for the second quarter of the year is at $330 million, according to the Directorate General for the Regulation on Gambling. This gives us a 2.52% increase from Q1's revenue. Even better, it is 55% higher than that of the same period last year. The revenue includes both gambling, and sports betting revenue.
Spanish Gambling Industry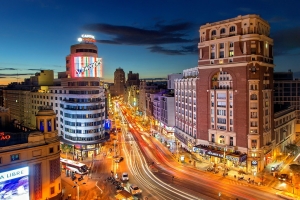 If we want to compare their casino market with that of casinos in Georgia, then we will see that retail betting remains to be highly popular in Spain. Casinos contribute to 47.94% of the GGR, which is around $159.67 million. Sports betting contributes $142.04 million, which accounts for 42.64% of the GGR. This is 2.07% higher than the previous quarter, and an impressive 118.9% higher than the same quarter of last year. If you want to also earn from two income streams such as casino gaming and sports betting, your sportsbook pay per head software can easily help you do this.
According to their data, the monthly average of active accounts is 1,134,993, which is actually 2.04% less that of the previous quarter. The number is, however, 11.43% higher than that of the same period of the previous year. As for marketing expenses in the Spanish gambling industry, expenses for the quarter is at $103 million. This includes expenses in affiliates, sponsorships, promotions, and advertising. Marketing expenses are very helpful in improving brand recognition, customer acquisition, and customer retention. Since gambling is a competitive industry, they have to be creative with where their money goes, and also still reasonably spend enough to still turn a profit.
Get the Best Gambling Software with Bwager.com Here!

Bwager.com Pay Per Head Blog
Average rating:
0 reviews