In the latest gambling industry news, we are taking a look at the Kansas sports betting market. Kansas sportsbooks mark their first full year of operations this September, and the local betting market is performing better than ever. According to the Kansas Lottery, the total monthly handle for September is at $219.2 million. This is a more than double the previous handle of $94.4 million in August.
The beginning of football season has us seeing double the numbers in handle, and the revenue almost doubles as well. September's revenue sits at $8 million, from August's $4.4 million. The hold is at 8.3%, which is almost the same as the previous month's hold of 8.2%. If you are managing a sports betting business, then you should know the numbers you are seeing is clearly an indicator that the increase in betting volume is what is boosting the numbers for the month. Thus, you should also keep an eye out for trends in your operation.
Kansas Sportsbooks Enter the Football Betting Season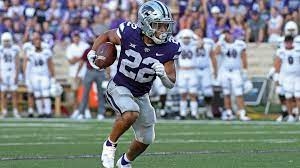 Of course, if you have a sportsbook, you are likely to push football betting with promotions and bonuses to make it enticing to your players. If you are unable to do that with your sportsbook, these sports betting software reviews can help you find a provider that can help you with this. This can be very helpful in generating new registration, and repeat wagers from your players.
Even sportsbooks in Kansas invest in this, with $11.6 million spent in promotional deductions, which is a huge jump from August's $2.7 million. But given the handle and revenue we are seeing this September, the expense was well worth it. As for where bettors are placing their wagers, online sportsbooks are always the more dominant channel. For Kansas, for example, the handle for retail sportsbooks in the state is $18.1 million, while online sportsbooks took in $201 million in wagers. Revenue wise, retail sportsbooks report $459,336 in net revenue, while online sportsbooks have $7.6 million.
Get the Best Sports Betting Software with Bwager.com Today!

Bwager.com Pay Per Head Blog
Average rating:
0 reviews