If you keep track of our pay per head blog, then you will see how, over the years, states are slowly legalizing both casino gaming and sports betting throughout the country. Often, we see states be inspired by neighboring states whose local markets generate millions in revenue and taxes. After all, when there are no legal sports betting or casino operations in one's area, then they will travel to a nearby area that has one. This is exactly one of the reasons why officials want to see casinos in North Carolina.
The idea, is that North Carolina should allow for commercial casinos in the state. Specifically in areas near the Virginia border where casinos will be opening. They also want to offer casino facilities in major interstates like the I-95. These measures will help keep betting activity within the state. Therefore, the state will benefit from tax revenue.  These can fund civic, social, and economic programs. The alternative would be to have North Carolina residents driving over to Virginia to play, leaving the state in the cold.
Casinos in North Carolina: Is it Possible?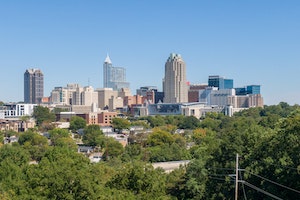 The latest effort to do this was through North Carolina Senate President Pro Tempore Phil Berger. He wanted to include a casino provision in the state's 2023-2025 budget. However, the provision ends up not being part of the budget. The alternative is to just introduce a standalone casino bill in the 2024 legislative session. That means we will not be seeing casino gaming in the state- both retail and with the use of the highly profitable gambling software.
Officials are torn about the decision to allow gambling in the state, but also acknowledge the economic boost that they can get from allowing casinos to launch within the state's borders. People who use a casino pay per head software to open an online casino often report healthy profit margins, so it is definitely a market that no one wants to be left out of.
Get the Best Gambling Software with Bwager.com Here!

Bwager.com Pay Per Head Blog
Average rating:
0 reviews