In the latest gambling news, the World Poker Tour releases three stops for the 2024 WPT Prime season. Of course, traditionally, tournaments that have a big buy-in tend to generate more attention from fans and players alike, more affordable WPT events are starting to gain more popularity in recent years. And after successful debut this year, we will be seeing WPT Prime Aix-en-Provence, Sanremo, and Paris in 2024.
These WPT Prime Main events will cost roughly around $1,150 in its local currency equivalent to buy in. And given what we have seen in previous events, mid-stakes tournaments like this one can be quite lucrative. And if you want to see how this goes, these poker reviews can help you find the best sites to play poker in.
World Poker Tour and the 2024 WPT Prime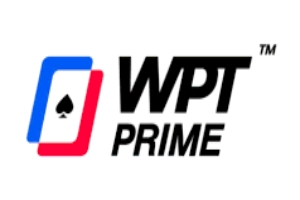 Now is the best time to learn poker and find out how you can compete to win big. For instance, this 2023 WPT Prime season in Paris, there are 1,071 players to created roughly a million Euro prize pool. Fabrice Bigot from France won, collecting €177,240 for his win. This was initially the largest prize he has ever won in his career. We next see Bigot in the European Poer Tour Paris Main Event, where he finished third, and earned a career-high score that is worth €535,850.
The WPT Prime held events around the world, so players from everywhere have the chance to compete with an affordable buy in price. They held rounds in Australia, Cambodia, and Amsterdam, among others. They also held events in India, Slovakia, and Vietnam, followed by Sanremo Italy., Aix-en-Provence, and Taiwan. Even Leichtenstein, a small country not really known for gaming, had a great turnout of 1,644 players for the live poker event.
For this year, there is only one WPT Prime event left, which will be at the Wynn Las Vegas this coming December. This will be part of the WPT Prime Championship festival. It has the usual $1,100 buy in. But we will be seeing a $5 million guaranteed prize pool, making it a very, very lucrative event for a poker tournament with a low buy-in.
Get the Best Gambling Software with Bwager.com Here!

Bwager.com Pay Per Head Blog
Average rating:
0 reviews