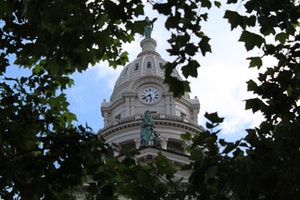 In our latest bookie pay per head news, we're taking a look at states that still do not have sports betting legalized. There are still quite a lot of them in the US. Ohio is still in the list, despite attempts to launch a local betting market. In Ohio's current 133rd General Assembly, is the Ohio sports betting market still possible?
Despite a lot of interest in legalizing sports betting in the state, legislation on the subject does not seem to satisfy lawmakers. However, in the quest to finally get betting software in the state, changes need to happen to the bill. Upon consultation with operators, regulators, sports leagues, and other concerned parties, a good substitute for SB111 has enough provisions to keep everyone happy.
Ohio Sports Betting
The legislation, including the amendments, are looking at having the Ohio Casino Control Commission, or the OCCC, as the state's regulator for sports betting. The current 11 casinos and racinos with licenses will be able to offer on-site and online sports betting. But any Ohio license will only have one online skin. As for the fees, the licensing fee will be $400,000 for every 3 years. $200,000 of that will be the application fee. Meanwhile, the other half will be the license fee. There will be an 8% tax on sports betting receipts. The proceeds will go mainly to Education programs and a percentage for problem sports and gambling programs.
They will be working with these provisions, and anything that needs amending can be done through a statute. But right now, they are ready to go with their draft. They are also confident that they have the support of different sectors in the sports and gambling industry. With so many people wanting to be bookies and going through sportsbook pay per head reviews to get themselves set up with software, Ohio should not delay on this.