In the latest baseball news, The Tampa Bay Rays set new record as they continue to charge through the season. The latest of which was their series against the Yankees. The Yankees are the defending AL East champions, yet they are 21-18 on the season. This means that the Yankees are at the bottom of their division. Meanwhile, the Rays have 30 wins so far.
And this gives the Rays a new record, as they are the fifth team in the integration era to win 30 games before recording 10 losses. The last game was very exciting, even with shortstop Wander Franco having to leave during the fifth inning due to neck spasms. The 22-year-old is hitting .318/.374/.554 with 14 doubles, 7 homers, 23 RBI, plus 23 runs and 12 stolen bases in this season. The Rays, while performing well, will certainly feel the effects if Franco should not play in any game this season.
Tampa Bay Rays are on Fire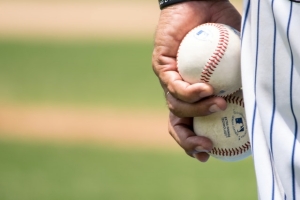 Starting pitcher Drew Rasmussen continues to give us some of his best. Yandy Diaz also helped with scoring in the fifth, and you also have Josh Lowe's amazing play in the sixth. Their performance pretty much buried the Yankee's offense throughout the game. To add insult to injury, the added a two-run shot in the eight. This gives Lowe a five-RBI in that game. Those who want to open a sportsbook should track players who are performing this well throughout the season. Any injury or roster change can result in a change in the output of the team with high performing players.
And if you use your sports betting software regularly, then track the Rays as they are now 30-9 this season. But if you favor the Yankees, then know that the deficit that they have now can be corrected easily. The Yankees have done this in the past. In addition, the inclusion of wild card teams only put the Yankees one game short of the playoff spot. And they can still try to beat the Rays as there are still 3 more games left in this series.
Get the Best Bookie Software for Baseball Betting with Bwager.com Here!